Creating Beautiful Smiles for More than 25 Years
A successful orthodontic treatment experience isn't just about receiving professional and gentle care. You also need to trust that your doctor and orthodontic team have your best interest at heart.
At Alba Orthodontics, this is what we strive for every day so that you enjoy nothing but the best treatment at our Mechanicsburg practice.
Dr. Fred Alba and Dr. Jeff Alba are orthodontists. Orthodontists are dentists first. Out of 100 dental school graduates, on average, only six go on to become orthodontists.
To practice orthodontics, our doctors spent 10 years in training (four years of college, four years of dental school, and two years of orthodontics residency).
Orthodontic students like the Drs. Alba spend two years learning the skills needed to manage tooth movement and to guide facial development.
Dr. Fred Alba and Dr. Jeff Alba are board-certified, which means that they have successfully completed rigorous clinical and written testing beyond what is required to be an orthodontist. This is a distinction held by only a small number of orthodontists.
When it comes to the smile of your dreams, you want an expert team helping you every step of the way—not aligners that come in the mail.
Personal Service
From the moment you contact our office to your final retainer check appointment, our goal at Alba Orthodontics is your complete satisfaction. Dr. Fred Alba or Dr. Jeff Alba will review your photos, X-rays, and a 3D model of your teeth to find the best way to treat your individual needs.
We offer the latest technology including Insignia Custom Braces, Damon braces, InBrace Smartwires, and Spark Clear Aligners, so you have a wide range of safe and gentle treatment options to choose from. This is just one of the ways we provide the customized, individual care that you deserve.
Our goal at Alba Orthodontics is not just to give you the smile of your dreams. We want you to leave our office after every appointment knowing that you got the best possible care.
Comfortable Treatments
At Alba Orthodontics, we take pride in making the process of straightening your teeth as comfortable as possible.
Gone are the days of painful headgear, clunky bands on every tooth, and overly tight stainless steel wires. Today's orthodontic treatment is much more comfortable than it used to be. This is because of shape-memory NiTi wires.
These advanced wires paired with the smaller and sleeker brackets in the Damon braces system mean you'll spend less time in braces, and the time you do spend will be more comfortable.
TADS, or mini-implants, also help your teeth and jaws move in the right direction quickly and efficiently. We focus on giving you a better experience and better results.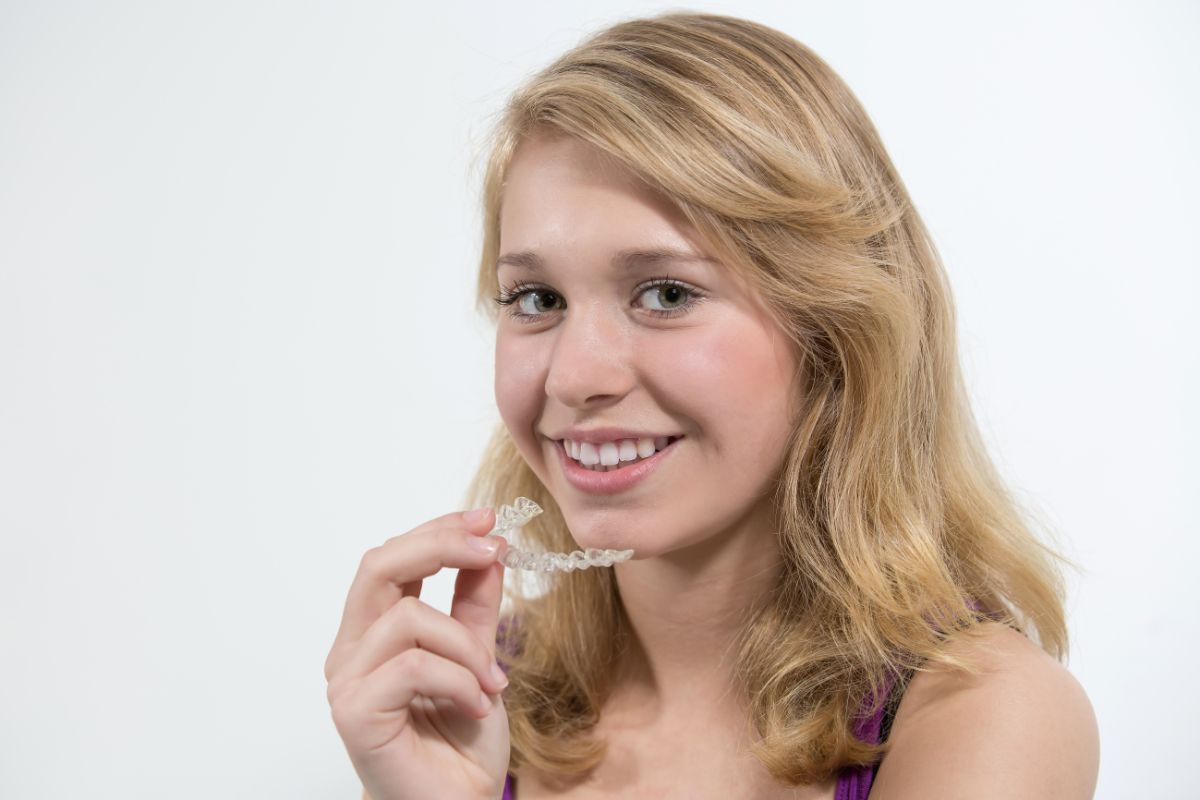 Flexible Payments
Everyone loves medical offices around Mechanicsburg that offer flexible appointments and flexible treatment options, but we also offer flexible payment options.
After we've determined your insurance coverage and filed it for you, we'll sit down and come up with a monthly payment plan that fits your family's budget.
You can also get a discount if you pay in full on the front end.
Modern Techniques
Both Drs. Alba are up-to-date on the latest in orthodontic treatment and braces technology.
Alba Orthodontics is your Mechanicsburg location for modern orthodontic treatment. Choose aesthetic options like ceramic braces and Spark clear aligners. We also use the state-of-the-art Damon braces system for faster and more efficient tooth movement and faster treatment times.
We also offer Insignia, a computerized system that combines digital treatment planning with specially made brackets and wires that are 100% tailored to your needs. Your treatment will be faster, more comfortable, and require fewer office visits.
Convenient Location
Our office is in Mechanicsburg right off of Route 15 and the turnpike making it conveniently located no matter where you're coming from.
We are located along the Cumberland Parkway between Sheetz and the Giant Grocery Store. You're never far from expert orthodontic care.
Start Your Treatment the Same Day
The orthodontic treatment process involves a series of visits to Alba Orthodontics. We value the relationship that we will build with you and your family throughout that process and both Drs. Alba want you to be confident you're receiving the best orthodontic care possible.
Once you feel like we've answered all of your questions and concerns at your free consultation, you can start your treatment at Alba Orthodontics the same day! We value your time, and we know you want to make the most of every visit to our office in Mechanicsburg.